Retired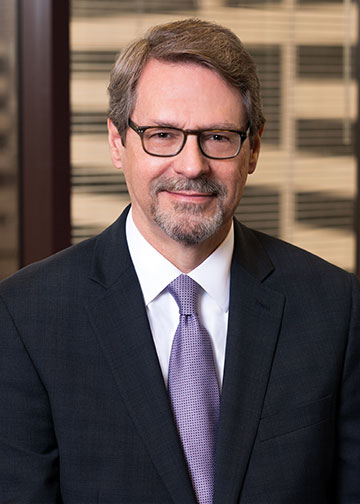 On September 30, 2020, Ted O'Leary retired from the active practice of law.
Ted obtained his Bachelor's degree from the University of Minnesota and his J.D. from Southwestern University School of Law. He is licensed to practice before all the courts of the State of California.
Ted's legal career spans more than thirty years, the great majority of which he has spent representing health care professionals against allegations of medical negligence.
Ted learned the craft and then became a partner for sixteen years with what was then the premier medical malpractice defense firm in Southern California. As a result of his trial acumen and experience, Ted was elected to the American Board of Trial Advocates in 1997. He has been recognized by the Association of Southern California Defense Counsel for his multiple trial successes and was designated a "Super Lawyer" in 2014, 2015 and 2016.
Ted has tried or arbitrated more than 50 cases in courthouses throughout four different counties in Southern California. In addition to having represented the area's most prestigious hospitals, Ted has defended a diverse array of health care providers in trial, including Los Angeles County hospitals, community hospitals, clinics, clinical laboratories, orthopedic surgeons, emergency medicine specialists, obstetricians, internists, general surgeons, nephrologists, nuclear medicine specialists, chiropractors and others.
Ted has been an invited lecturer to numerous medical groups, hospitals and associations and authored a chapter in a text for Nurse Practitioners published in 2006.
Along with Bob Packer and Paul Corson, Ted is a founding partner of Packer, O'Leary & Corson.